SMSC and British Values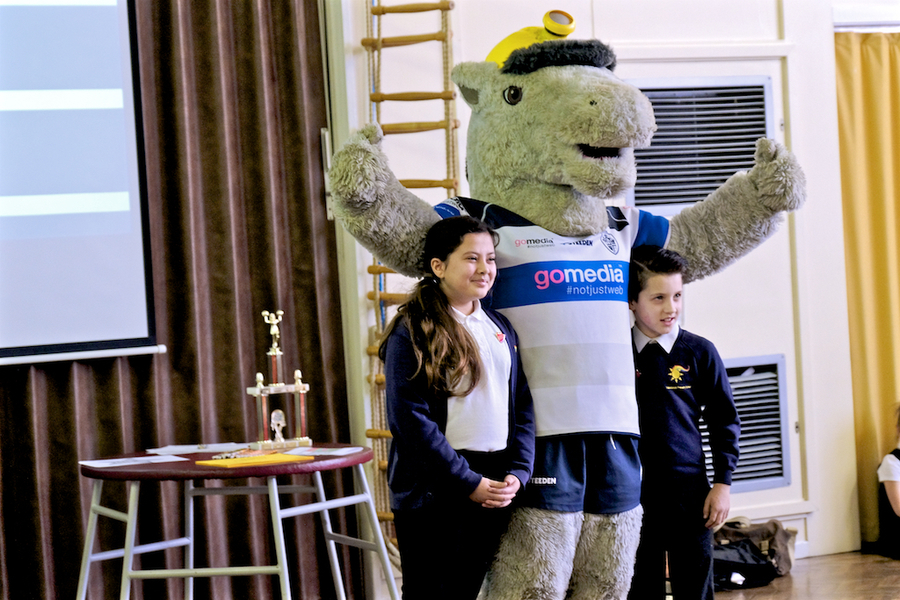 Spiritual, Moral, Social and Cultural Development of Pupils at Newlands Primary School, including British Values
The Spiritual, Moral, Social and Cultural (SMSC) development of our pupils has always been at the heart of the education offered in Newlands Primary School. Our school's approach to SMSC is embedded in the ethos of mutual respect, partnership working and collaboration; an approach that we believe is fundamental to a full and positive participation in life in modern Britain.
Examples of how fundamental British values, including democracy, the rule of law, individual liberty, and mutual respect and tolerance of those with different faithsand beliefs, is being actively promoted across NPS.
Newlands Primary School inspires, motivates and nurtures children and adults within its inclusive community. I has a passion for learning that instils respect and achievement for all children and their continued success in life.
We support the spiritual development of our pupils to enable them to develop their:
ability to be reflective about their own beliefs, religious or otherwise, that inform their perspective on life and their interest in and respect for different people's faiths, feelings and values;
sense of enjoyment and fascination in learning about themselves, others and the world around them;
use of imagination and creativity in their learning; and
willingness to reflect on their experiences.
We support the moral development of our pupils to enable them to develop their:
ability to recognise the difference between right and wrong, and to apply this understanding in their own lives and, in so doing, respect the civil and criminal law of England;
understanding of the consequences of their behaviour and actions; and
interest in investigating and offering reasoned views about moral and ethical issues, and being able to understand and appreciate the viewpoints of others on these issues.
We support the social development of our pupils to enable them to develop their:
use of a range of social skills in different contexts, including working and socialising with pupils from different socio-economic backgrounds;
willingness to participate in a variety of communities and social settings, including by volunteering, cooperating well with others and being able to resolve conflicts effectively;
acceptance and engagement with the fundamental British values of democracy, the rule of law, individual liberty and mutual respect and tolerance of those with different faiths and beliefs;
We support the cultural development of our pupils to enable them to develop their :
understanding and appreciation of the wide range of cultural influences that have shaped their own heritage and that of others;
understanding and appreciation of the range of different cultures within school and further afield as an essential element of their preparation for life in modern Britain;
knowledge of Britain's democratic parliamentary system and its central role in shaping our history and values, and in continuing to develop Britain;
willingness to participate in and respond positively to artistic, sporting and cultural opportunities;
interest in exploring, improving understanding of and showing respect for different faiths and cultural diversity,
tolerance towards different religious, ethnic and socio-economic groups in the local, national and global communities.
Through the range of activities offered we aim to enable our pupils to develop their:
self-knowledge, self-esteem and self-confidence;
their acceptance of responsibility for their behaviour;
their understanding of how they can contribute positively to the lives of those living and working in the locality in with the school is situated and to society more widely;
respect for their own and other cultures;
respect for other people, with particular regard to the protected characteristics set out in the Equality Act 2010; and
respect for democracy and support for participation in the democratic process.
These are the skills and attitudes we believe will allow our pupils to participate fully in and contribute positively to life in modern Britain.
Student Voice activities:
School Council
EYFS pupil views recorded in profiles
Annual Pupil Survey
Feedback response in books
Pupils fundraising for their own events and resources
Pupil Voice activities during regular Learning Walks conducted by SLT
Lunch with Inspirational Speakers
Lunch with the Mayor
Phase/Class assembly every week
Circle Time activities
British Values Week
Visit from local MP
Opportunities for children to use citizenship skills across the curriculum eg; voting, democratic
Student Council creating Pupil Friendly school policies
Personal, Social and Health Education (PSHE)programmes
NSPCC- Keeping Safe assemblies and workshops
Childline
E-Safety
PSCO Workshops
Road Safety
Learning Mentor work
Circle Time
Whole School and Class Assemblies
Mindfulness in the Classroom
Futures in Mind Workshops
Religious Education (RE) lessons:
Weekly RE lessons
Christmas, Easter, Mother's Day, Dwiali and Father's Day celebrations
Christmas Nativity
Easter Egg Decoration Competition
Easter Bonnet Parade
Healthy schools initiatives:
School Garden
Heartbeat Charity Workshops
Den Building Day Acitvities
Sponsored Walks
Importance of Brushing Teeth by the local Dental Practitioner
EYFS/KS1 fresh fruit/vegetable daily
Opportunity for milk throughout all year groups
Salad bar available every day at lunch
Variety of sporting clubs
Opportunities to learn new sports
PE sessions via local rugby teams
Children's Mental Health Week
Variety of after-school clubs for KS1 and KS2 including:
Multi-sports
Football
Cheerleading
Music
Genius Club
Art
TimesTable Rockstars
Reading
Rugby
Daily assemblies that focus of British Values with the use of weekly precepts (rules to live by) that supports the development of kindness, manners, peace, resilience and conflict resolution.
Charities supported through a variety of events including non-uniform days, Fruit Salad Day, collection of non-perishable foods, Christmas Selection Boxes drive, coffee mornings, raffles, loose change drives and more which have include:
Red Nose Day
Children in Need
Save the Children
Remembrance Day
The Well Project
MacMillian Cancer
Leed's Hospital Children's Heart Unit
Love Me, Love My Face Foundation
British Heart Foundation
Cash for Kids
Anti-Bullying
Cash for Kids
NPS Sports Days
Inter-School Sports Competitions
Tag Rugby with the Castleford Tigers
Sponsored Walks
2 hours PE a week
Curriculum linked to topics in each key phase
World Book Day
Aspirations Day
International Random Acts of Kindness Day
International Day of Peace
International Kindness Day
#PositivePostItDay
World Autism Day
Anti-Bullying Week
Week of Gratitude Week
Internet Safety Day
Celebrating Democracy Day
British Values Week
Engineering Week
Educational visits and other Learning Outside the Classroom:
Bush Craft Residential to Castle Howard
Countryside Live
Experiences linked to curriculum topics, Examples:
Eureka
Cannon Hall,
Coal Mining Museum
Chiquitos
Circus Workshops
Wonder film
Heart Beat Charity workshops
NSPCC workshops
The Deep
Draks Power Station
Wakefield Library Summer Reading Challenge