Nursery Applications Open
Nursery Applications Open
16 September 2021 (by Tammie Prince (tprince))
Nursery Applications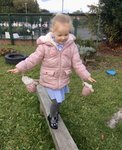 Did you know we accept Nursery applications all year at Newlands?
You can print the application found below or ring 01924 302585 to have one mailed to you.
Also, did you know that we offer 30 hour nursery provision?
You can find out more HERE and also find the criteria to see if you are eligible for FREE 30 hour provision.
Share this: